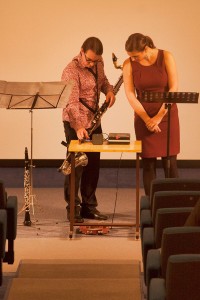 Photos are posted, & more media coming soon!
Thanks to the wonderful musicians (and listeners) who hosted us over the past few days in Italy…
And thanks to all of the composers who wrote pieces for us–we had 11 world premieres in two days…!!!
We had a great time, and we hope you enjoyed the music!